The Team at Tellon has a considerable depth of experience to provide investment performance through disciplined decision making and pro-active asset management skills.
Marcus Mann
Senior Asset Manager
Marcus joined Tellon Capital in April 2017 as an Asset Manager focusing on executing strategic asset management opportunities, adding value across the existing portfolio and looking at new opportunities.
Prior to joining Tellon Capital, Marcus held positions as a Senior Surveyor at BDG Sparkes Porter and Workman LLP where he was a key member of the team specialising in West End office agency and investments and laterally managing a mixed-use portfolio across Central London and the South East on behalf of institutional funds.
Marcus graduated from the University of Northumbria with a BSc (Hons) in Real Estate Management and undertook a post graduate Masters in Property Investment & Finance. He is also a member of The Royal Institute of Chartered Surveyors.
As a result, Marcus has a broad range of knowledge, skills and contacts in all areas of property. Marcus brings a fine blend of friendliness and measured determination to the team. Outside the office, Marcus can be found in either the gym, football field or golf course (weather dependent).
+44 207 580 5725
+44 7904 932 710
marcusm@telloncapital.com
AMY JONES
Head of Planning
Amy joined the team at Tellon Capital in March 2017 as Head of Planning. Amy joined from the Commercial Planning team at GL Hearn, where she acted as planning advisor to Tellon Capital for the two years prior to joining, she was instrumental in helping to secure a key planning permission for redevelopment of the Bargate Shopping Centre in Southampton.
Amy completed both her Undergraduate and Masters degrees at Cardiff University before moving to London to start her career at the Development Planning Partnership (DPP), where she qualified as MRTPI in 2011. After qualifying Amy moved to the Planning and Development team at Lambert Smith Hampton to work with a former Partner of DPP, as part of this team she gained a broader understanding of development agency and management.
In her consultancy roles Amy has developed experience in a range of planning issues and topics, working across various uses classes with a focus on commercial, town centre and mixed use developments. Amy has advised a range of clients including New River, Hammerson, Land Securities, the Hark Group, Jansons Property and St Modwen.
+44 207 580 5725
+44 7917 008 923
amyj@telloncapital.com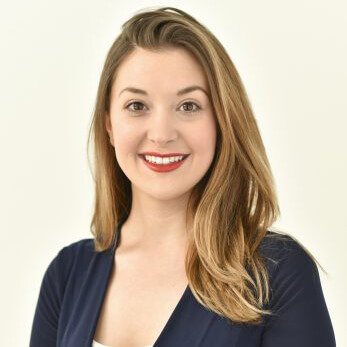 Janine Stafford-Hassett
Executive Assistant/Office Manager
Janine joined Tellon Capital in February 2016 as Executive Assistant supporting James Burchell & Ben Hamburger.
Since joining Tellon Janine has also taken on the role of Office Manager. Should you need to arrange a meeting with Ben, James or any of the Team, Janine can be contacted on the following:
+44 207 580 5725
janinesh@telloncapital.com
Evan Sawyer
Asset Manager
Evan joined Tellon Capital in August 2019 as an asset manager, dividing his time between active asset management of the existing portfolio and sourcing suitable investment opportunities.
Prior to joining Tellon Capital, Evan was an investment surveyor at Cushman & Wakefield, specialising in London's West End and working on transactions equating to circa £750m. Before this, Evan also held roles in Cushman & Wakefield's valuation department and at Workman LLP in property asset management, working on office, retail, industrial and mixed-use assets across the UK.
Evan graduated from Oxford Brookes University with a BSc (Hons) in Real Estate Management. He is a Member and Registered Valuer of the Royal Institution of Chartered Surveyors.
Evan has a broad range of skills and knowledge in property, supported by a strong network of contacts. In his spare time, Evan can be found watching or playing various sports.
Sarah Forrest
Compliance Officer
Sarah Forrest has over 20 years experience in Financial Services specialising in regulatory risk and compliance.
Sarah's focus is not just UK, she has worked internationally for Deutsche Bank, ABN AMRO, RBS and Natixis Global Asset Management covering many types of asset structures and securities with a strong focus on property investment vehicles.